COLLABORATIVE ART
Linda and Vern's collaborative art is an exploration of the expansive possibility of combining painting and photography. They have collaborated on these artworks to honour and respect their individual expressions and create a whole new perspective born of their shared vision.
The joining of their artwork begins with Vern's photographic composition and the image integrity of his subject matter. Linda then creates an impressionistic rendering of the photograph with layers of oil glazes and texture.
Through their shared vision, they seek to give voice to the power and beauty of unity and wholeness.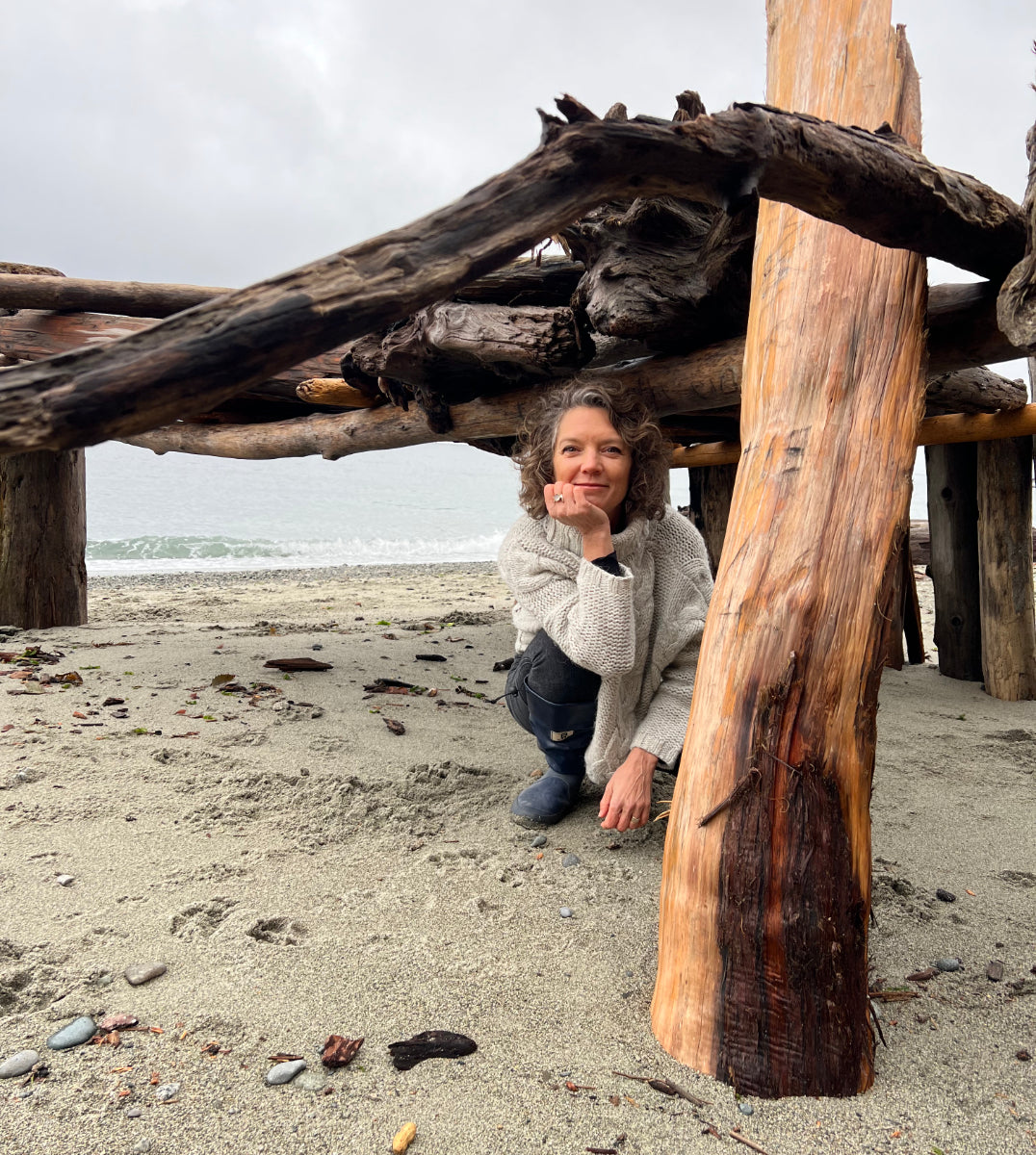 LINDA L NARDELLI
Linda L Nardelli deeply loves texture and the interplay of shapes, colour and light found in nature. She is moved by the essence of painting, the feeling quality in art. Linda looks for harmony in contrasts, connecting the dance of movement and stillness, tension and subtleties, passion and inner peace. She paints the wind, the sound of laughter, love and loss—the sentient characteristic of perception and subjective experience. Each work of art is shaped out of the mystery of the Soul and carries the healing vibration of a mandala, becoming an altar for deep healing and connectivity.
Linda is a graduate of the Okanagan College/University (1991), where she received a diploma in fine art. She apprenticed in the art of Trompe-l'œil murals and faux finishes in 1993, which later contributed to the distinct quality of the glazing technique in her abstract work. Her work has been exhibited in Vancouver and is currently represented at the Wallace Gallery in Calgary, AB.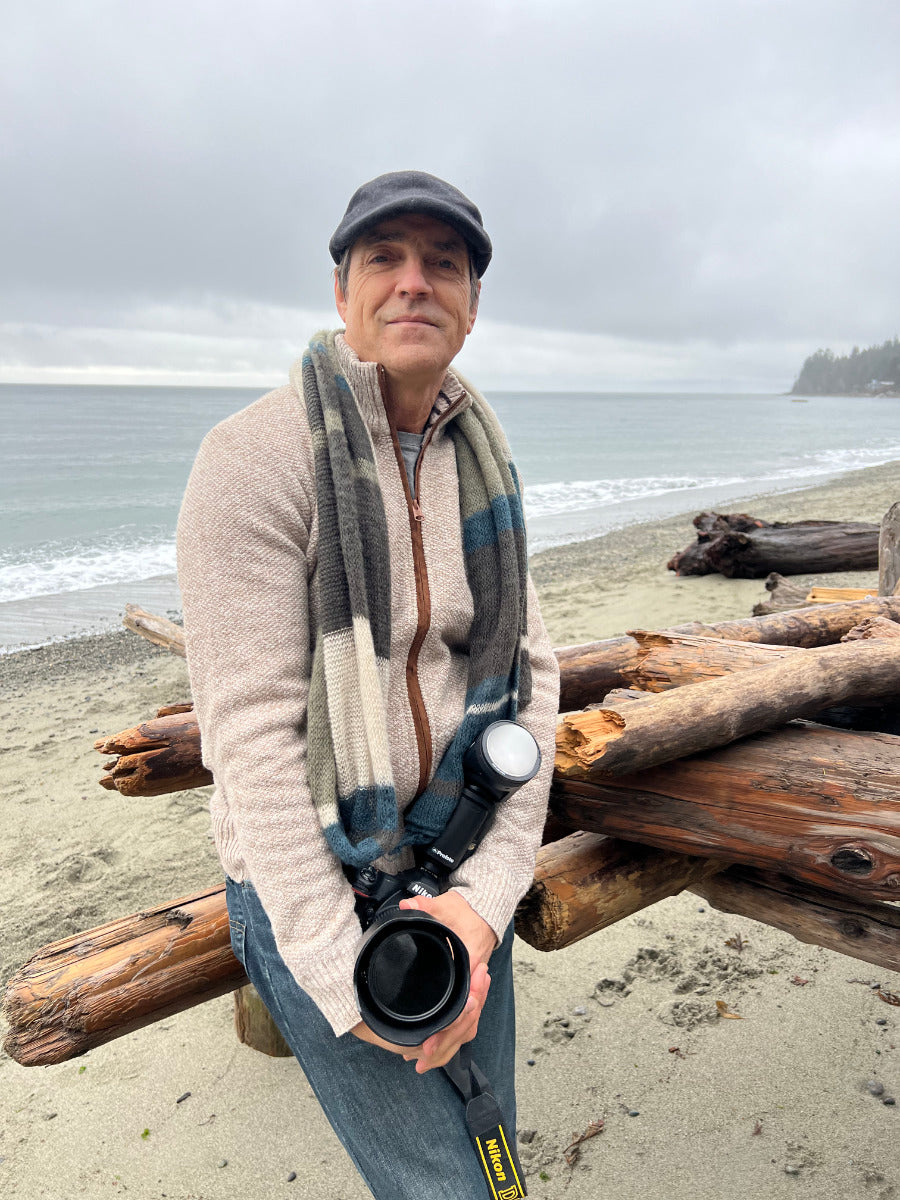 VERN MINARD
As an artist working in the medium of photography, Vern Minard becomes an extension of his subject matter, capturing the essence he sees all around him. His photography explores the spirit in life that he cannot express in any other way. He photographs his love for a continuously changing and evocative world full of visual stories. Every subject contains subtle nuances, emotions, character and mood that come alive for Vern, drawing his attention to images that express his intimate connection to natural and manmade forms, landscape and people. Vern explores natural aesthetics within the simplicity of life, creating images that invoke the meditative quality of introspection and respect for life's artistic palette.
Vern is a self-taught artist with broad experience in landscape photography, and has worked commercially with portrait, events, product, architecture and fashion photography. His work has been exhibited at the Maritime Museum and various galleries in Vancouver, and published in magazines, newsprint and books in Canada and internationally. His fine-art photography is available in archival ink-jet and laser light-jet print and traditional silver-gelatine prints for art lovers and collectors.
SEE SOMETHING YOU LIKE?
To purchase an art piece please feel free to contact us at:
Phone: 604.924.7718
Email: sales@keithjackstudio.com
Or see it in person by visiting the studio at:
21 Lonsdale Ave, North Vancouver, BC
If you are an artist interested in presenting your work to our gallery for consideration, please contact us by e-mail at:
and provide the following information:

1) Letter of Introduction
2) Artist Biography
3) Artist Statement
4) Contact details
5) Link to your web-site

or

In the absence of a web-site, please forward 10 JPG images. Please include the list of artworks' titles, medium, substrate, sizes and prices.

We will respond within 7 business days if we are interested in viewing more of your art or would like to set up an appointment.